The Bank of SMEs
The Bank is dedicated to the accelerated growth of Malaysian SMEs and designed to function ultimately as a one-stop financing and business development centre. Through better segmentation of SME financial and non-financial needs by industry, stage of growth and product and market potential, the Bank will strive to hasten the loan processing of eligible SMEs to meet their financing needs as well as support their business growth requirements through the pr ovision of timely advisory services.
The principal activities of the Bank are to provide financing as well as financial and business advisory services to Malaysian SMEs residing within predefined categories, which have been framed within the SME classification guidelines of the National SME Development Council.
Its vision is to become the SME Hub by 2010 with the unique capability to evaluate, promote and grow Malaysian SMEs with a focus on the development of the Bumiputera Commercial and Industrial Community (BCIC) in line with the Government's aspirations.
The management and employees of the Bank will collaborate with its network of strategic partners/providers to focus on becoming the centre of knowledge and expertise on the financing and growth needs of Malaysian SMEs in achieving its mission as the SME Hub.
SME Bank has been recognized for excellence in diverse disciplines
Sahabat Negara SME Recognition Award 2014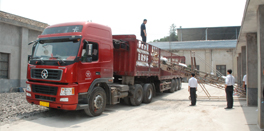 SMI Association of Malaysia
Plaque of Merit ? Young Entrepreneur Innovation Program (Y-Biz Challenge) 2014
Association of Development Financing, Institutions in Asia and The Pacific
Sahabat Negara SME Recognition Award 2013
SMI Association of Malaysia
Most Preferred Brand in Banking
The BrandLaureate SMEs BestBrand Awards 2012
For more information please visit the Bank's main portal